Flynn Esker logo promotion
Motion
New logo reveal animation for synthwave musician Flynn Esker.
More motion examples below and on
Vimeo︎︎︎

LN Estate agent
Motion, Identity

Social media promotion presenting the new logo and business cards for real estate agent LN.




Top 3 Artists Equalizer

Motion

Motion design project showing some popular music from 2017. The video had to begin and end in a square.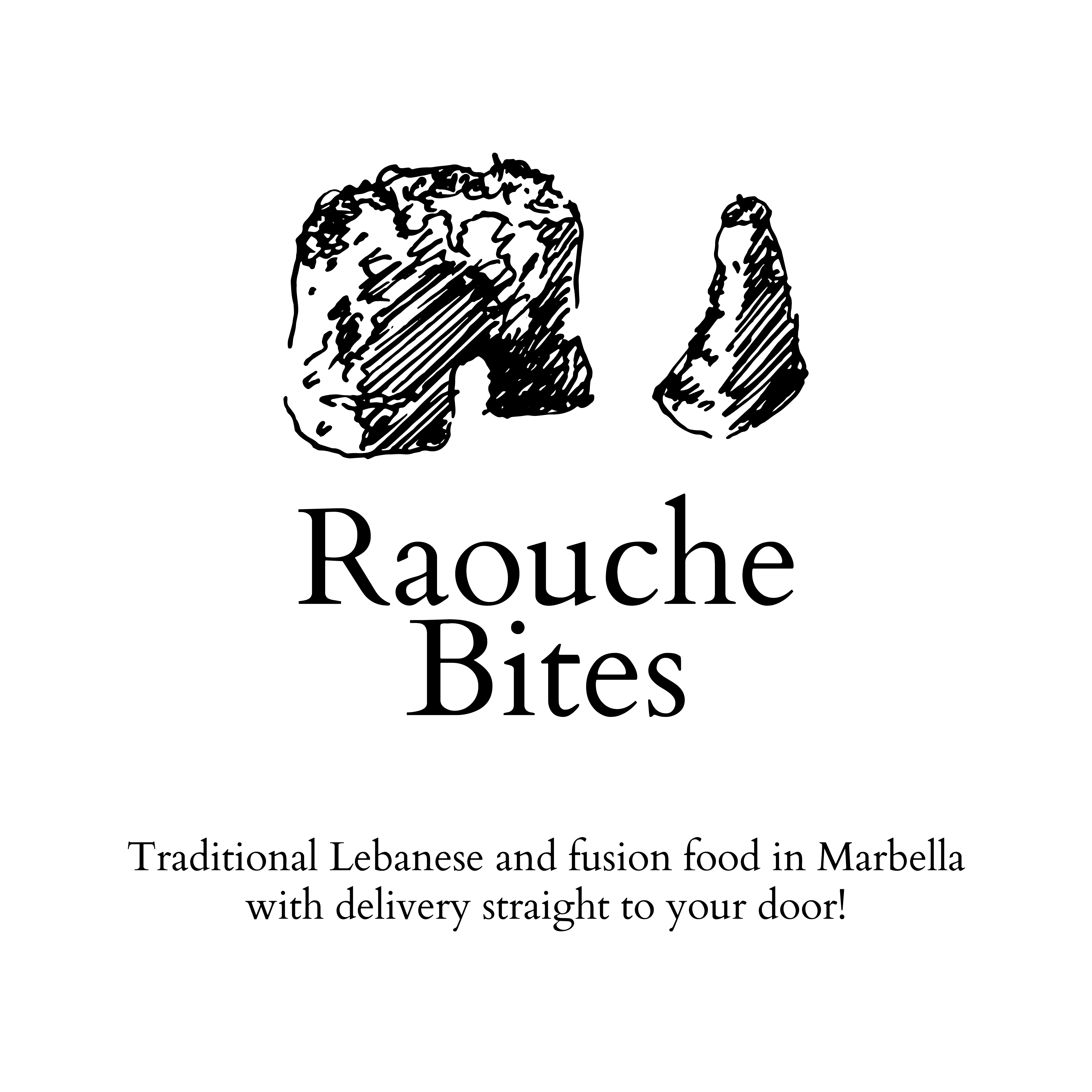 Raouche Bites
Identity, Branding, Illustration
Identity, Illustrations and collateral design for Raouche Bites, traditional Lebanese and fusion food delivery
Nour Magazine
Type, Identity
Logos and arabic type design for website and social platforms.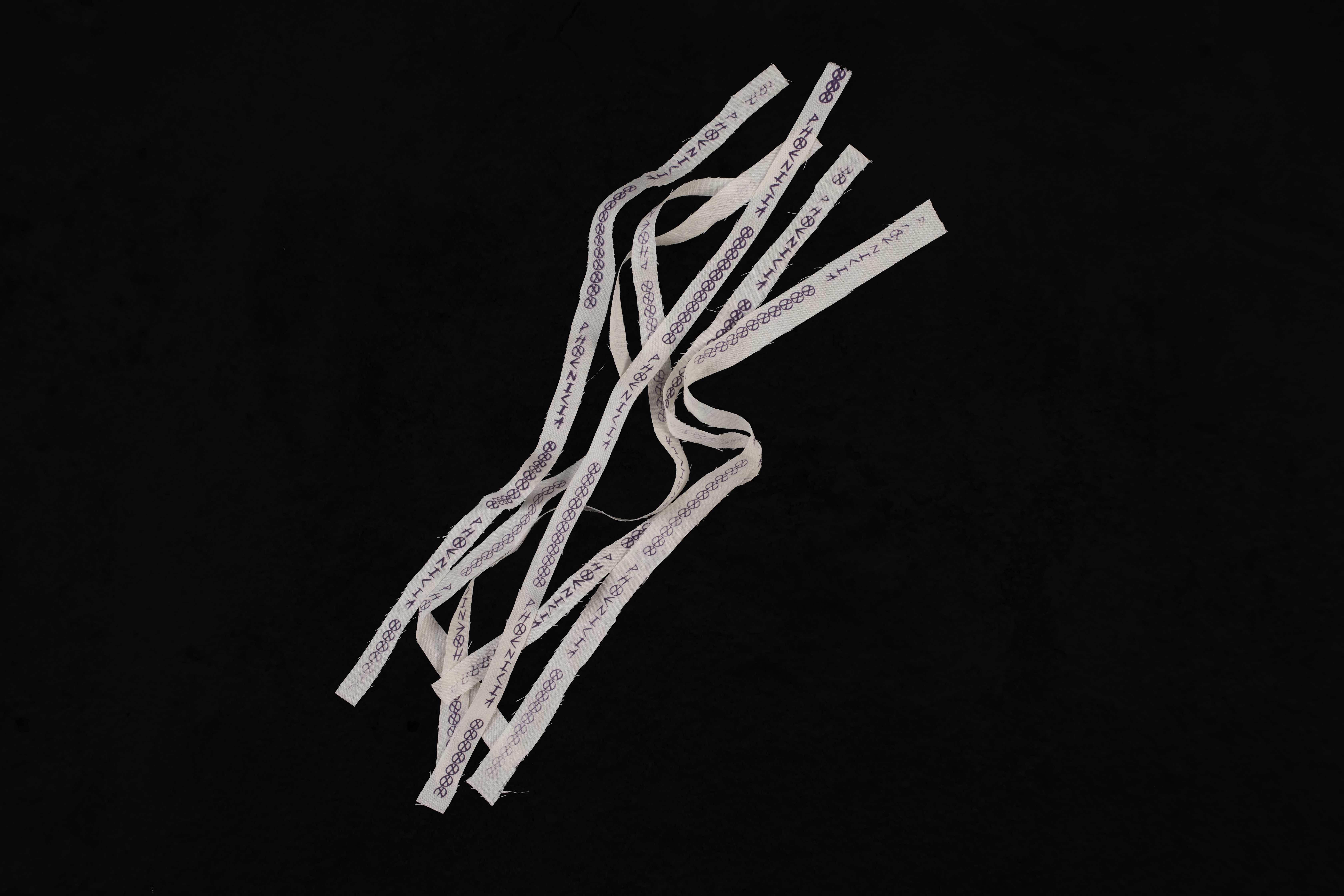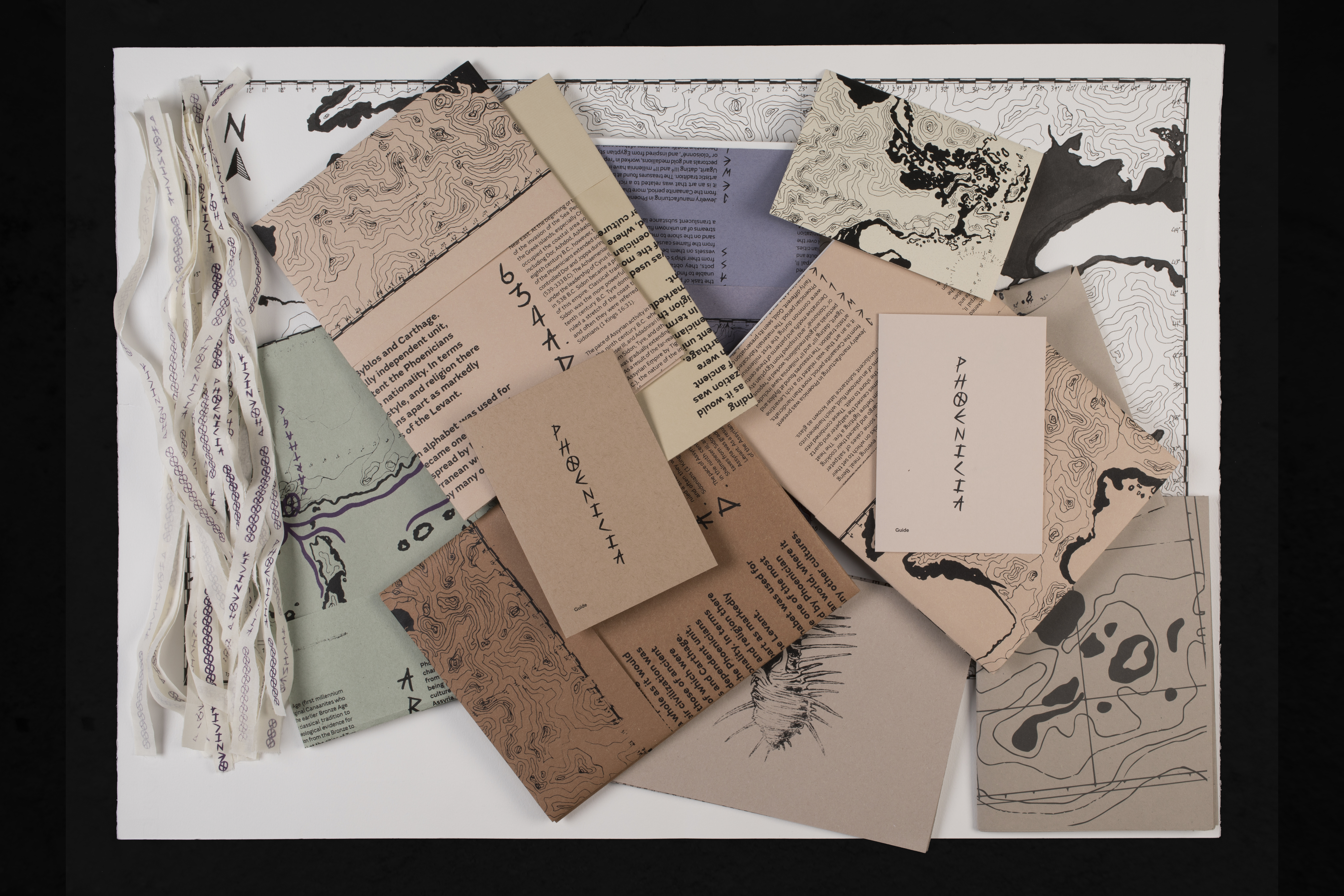 Phoenicia Exhibition

Identity, Branding, Illustration, Type, Editorial

Branding and an identity system created for the temporary Phoenician exhibition in London, UK. Phoenicia the seaborne empire based in Lebanon spread its revolutionary alphabet and purple inks across the Mediterranean between 1500BC and 300BC.
To continue their stylistic heritage, a typeface was created based on their original alphabet, as well as illustrations which were printed using purple silkscreen ink.
Outcomes include: Identity system; Typeface; Exhibition catalogue; Tickets, Posters, Exhibition Guides and gift shop items.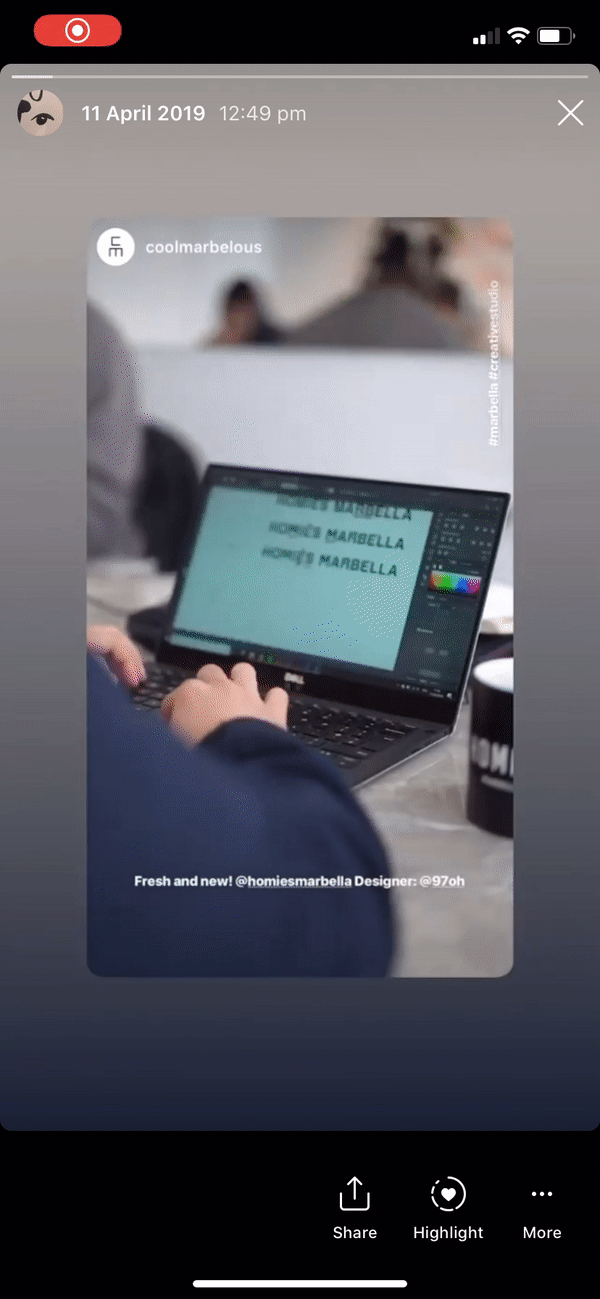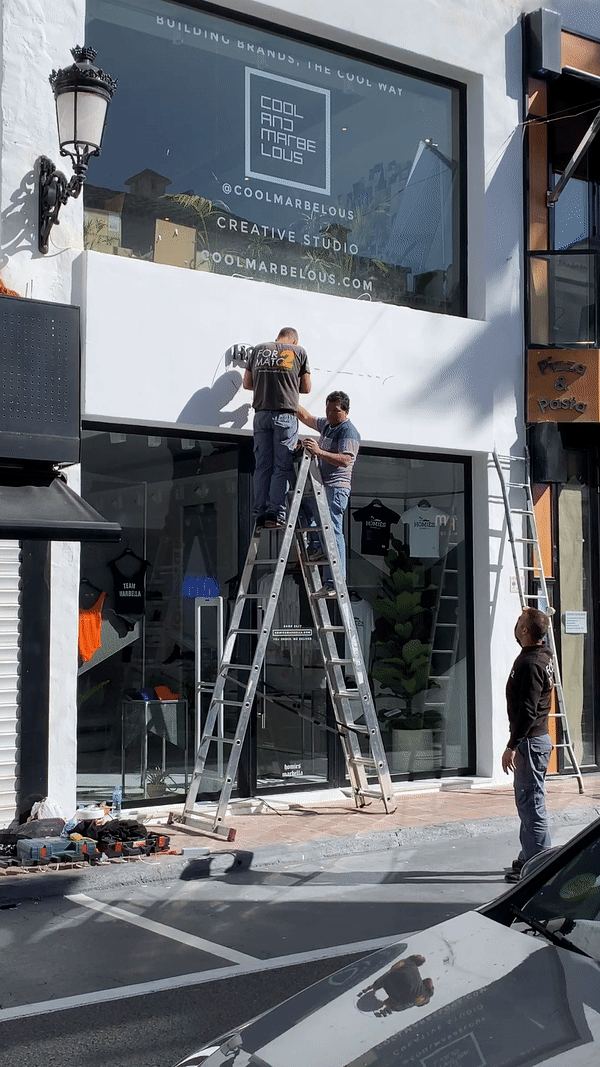 Homies Marbella

Identity, Type design

During my time at Homiés Marbella I was tasked with redesigning the identity of the brand. A logotype was created for the Marbella based clothing brand in order to appeal to a broader customer base and to elevate it from its previous juvenile logo. It was updated across all applications and collateral of the brand, from clothing labels to the documentation and packaging to the shop front signage.




London Is Open
Illustration, Branding

A collection of posters made for the #LondonIsOpen campaign which began after the results of Brexit. No matter the result of the vote, London remains welcoming to everyone. "Shame on who he who thinks evil of it" is a french quote which was adopted because it appears on the United Kingdoms coat of arms as well as the British passport.


Animal Farm

Book design, Type, Illustration

A book cover re-design of George Orwell´s Animal Farm novel about a group of farm animals who rebel against their farmer. They hope to create a place where the animals can be equal, free, and happy. In the end, however, they are betrayed and the farm ends up as bad it was before. The story is an allegory, meaning that the author wanted it to represent real life events. It is one of the most famous allegories about political events. It is based on Joseph Stalin's betrayal of the Russian Revolution.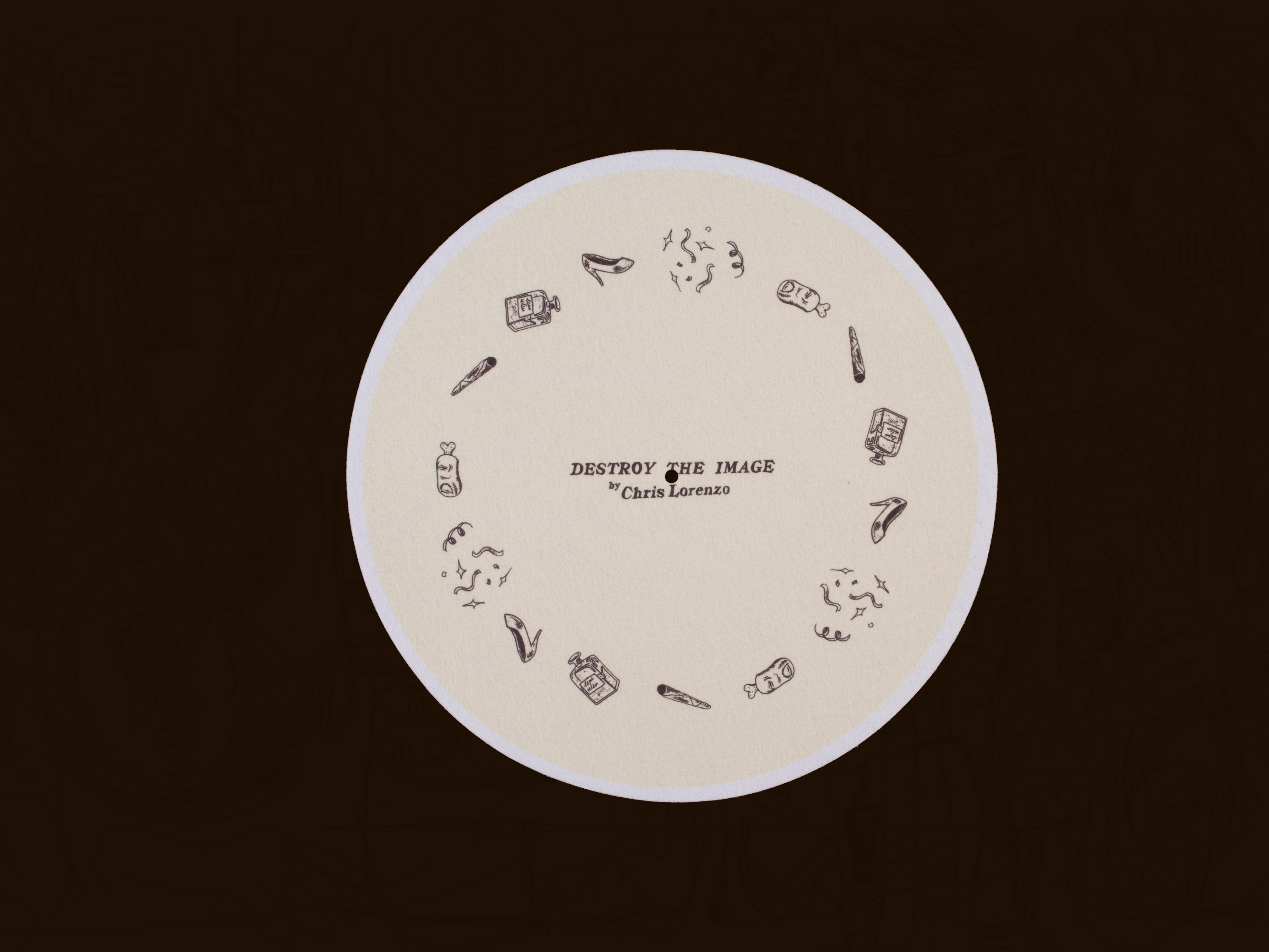 Destroy the image
Illustration, Branding

Design concept for Chris Lorenzo's album Destroy the image. Silkscreen print on vinyl.



Middle East Archive
Branding
Promotional designs for Middle East Archive's new book release on Fouad Elkoury photographs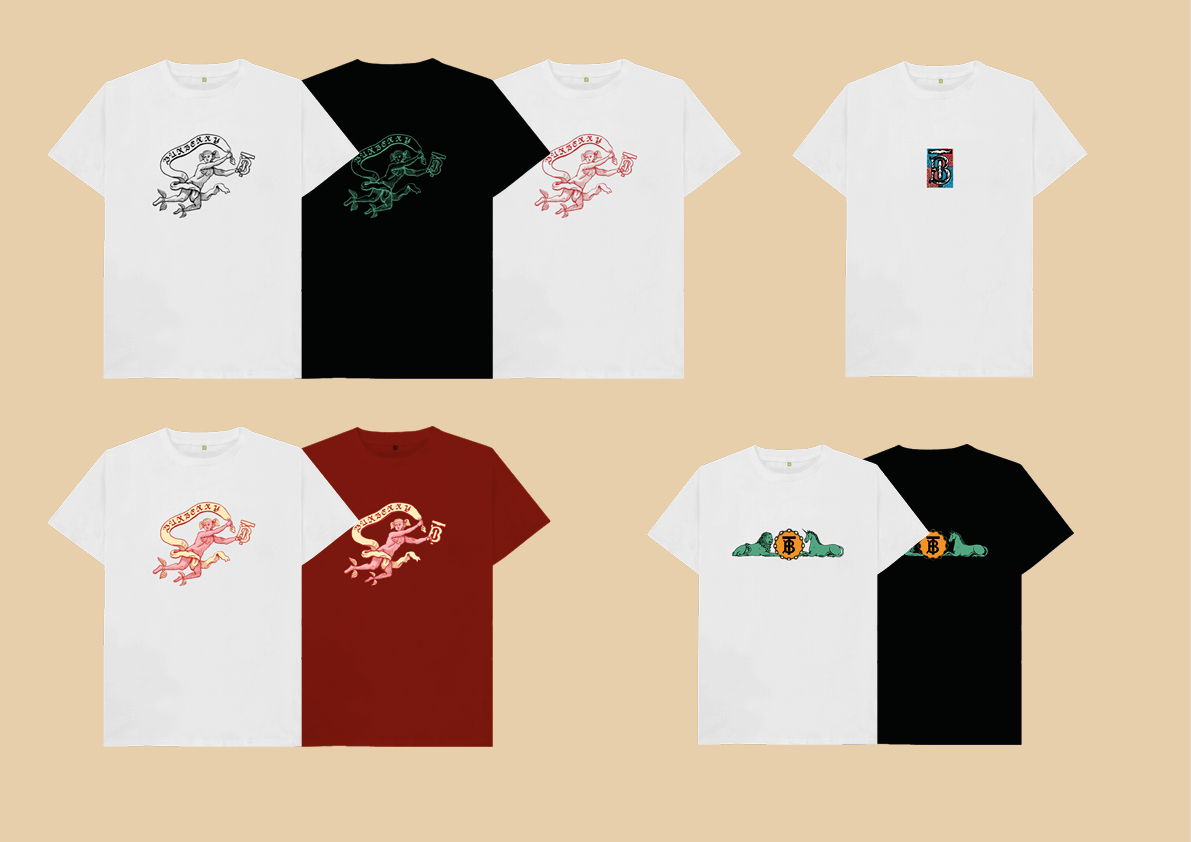 Burberry symbols
Branding, Illustration
In 2018 I was asked by Burberry to create a presentation of graphic designs, imagery, colours, sketches and/or styling photographs of prints on t-shirts and sweatshirts. So by using British sybolism as my main source of inspiration for this exploration I was able to create this all-embracing collection.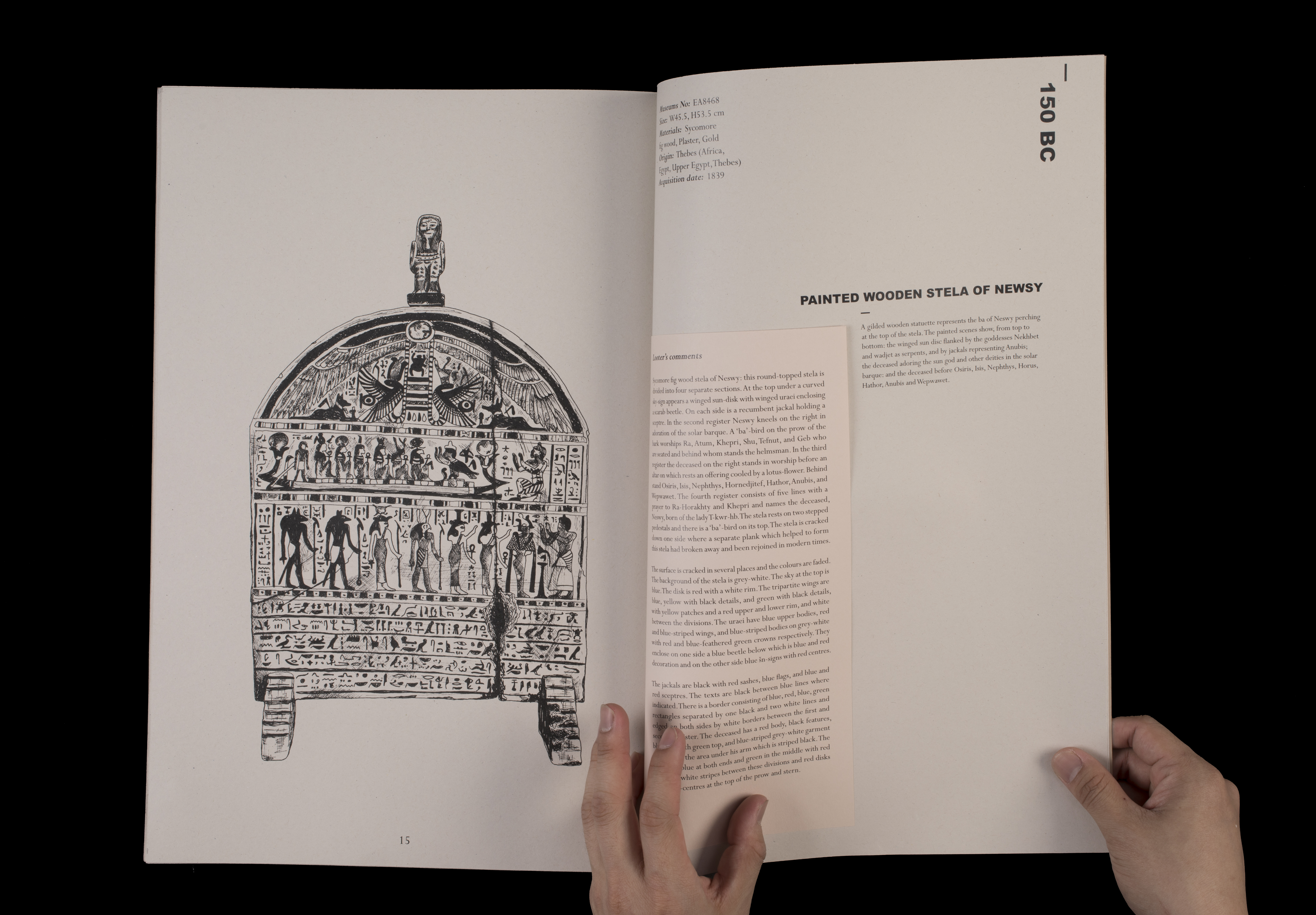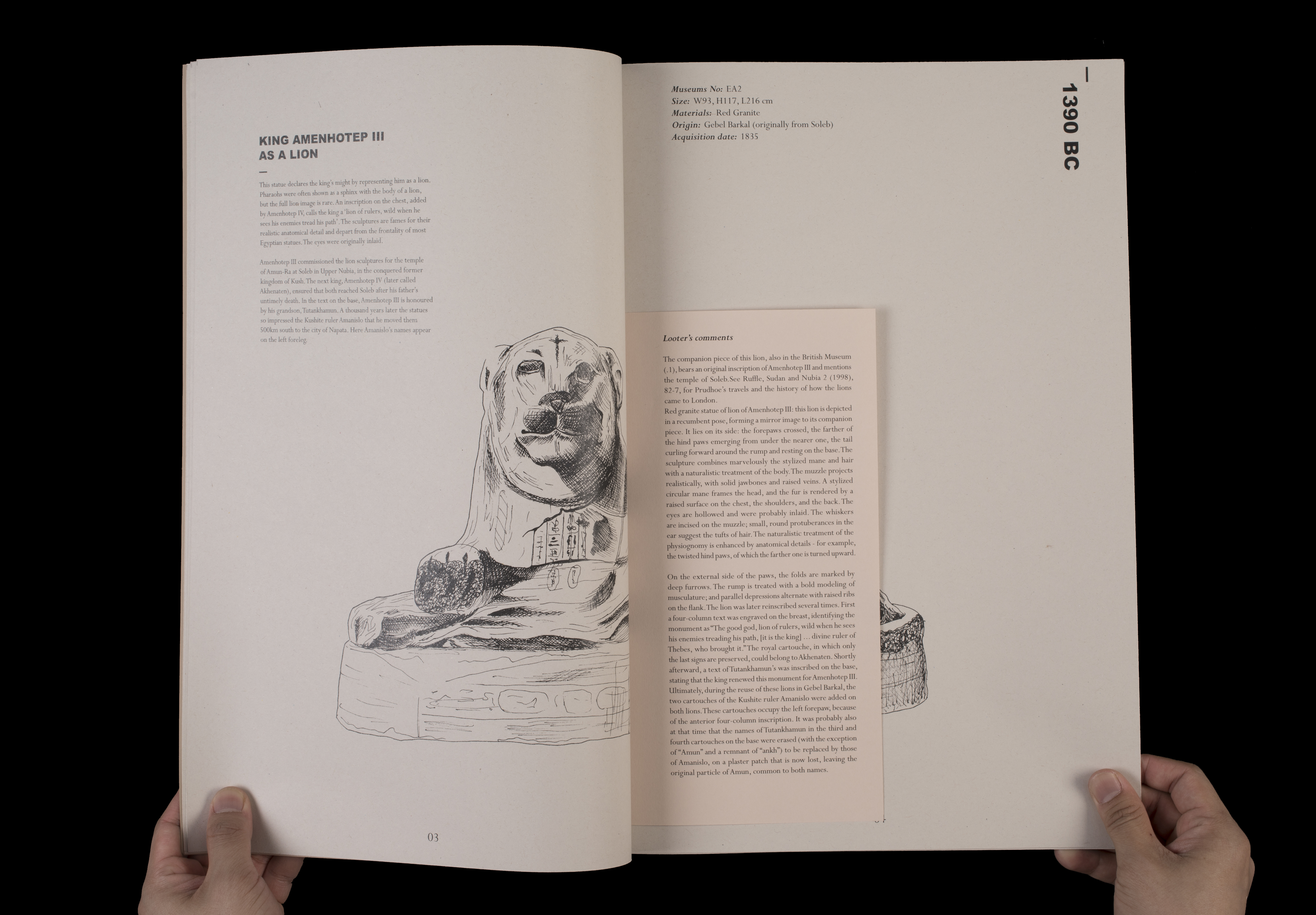 Artefacts of Ancient Egypt
Editorial, Illustration, Branding

An editorial showcasing various Ancient Egyptian artefacts many of which can now found in many private collections. The book is structured as a timeline delimited by chapters of each epoch, with texts and archeologically drawn artefacts.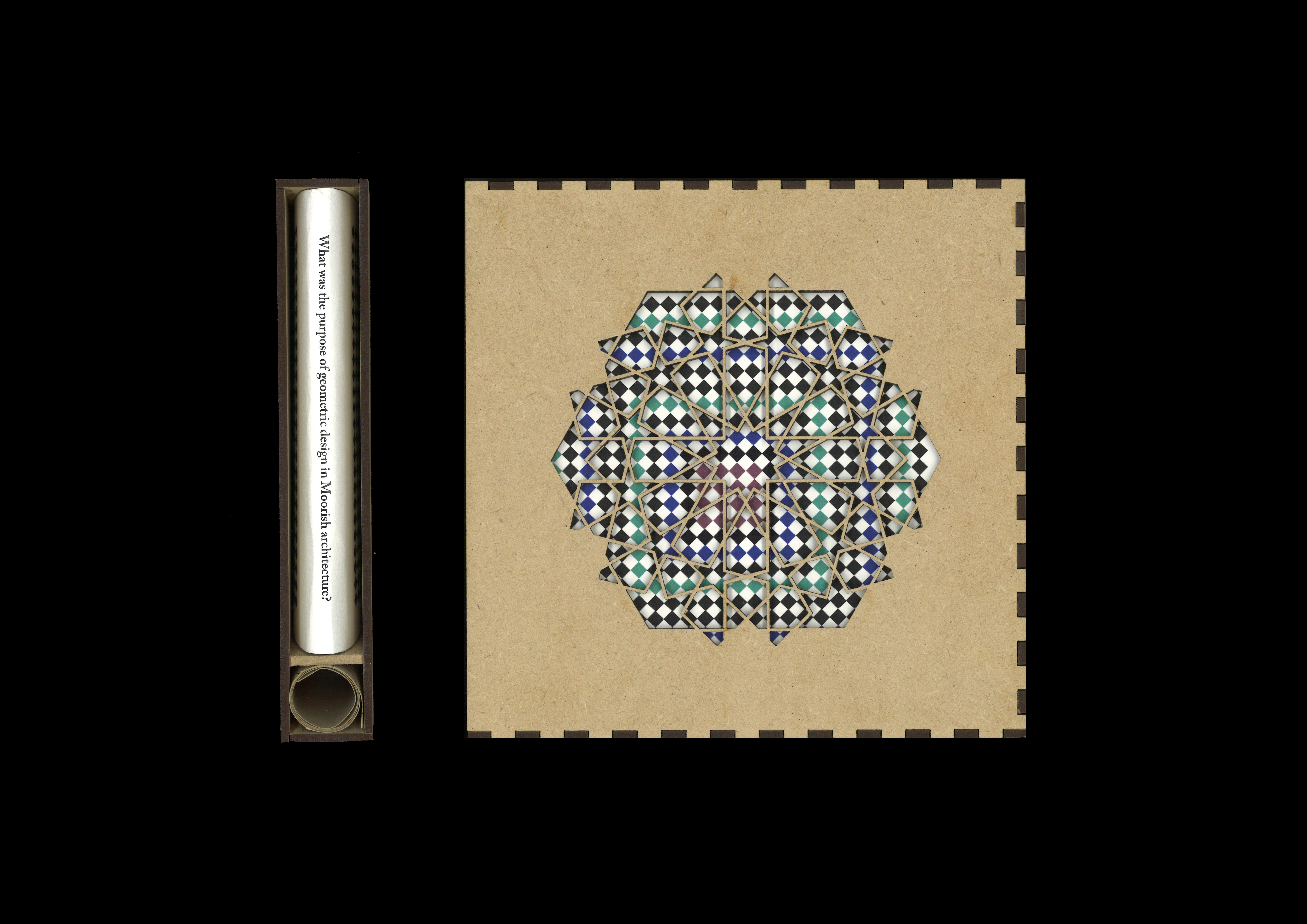 What was the purpose of geometric designs in Moorish architecture?
Book design
What was the purpose of geometric designs in Moorish architecture? Was the title of my university dissertation. A visual investigation into the meaning behind the aesthetics of historic Andalusian architecture.
Click here︎︎︎ to read the dissertation
Jasper typeface

Type design

Jasper display typeface inspired by funk and sci-fi visuals.



Phoenicia typeface

Type design

Phoenicia typeface used for the Phoenicia exhibition identity. Hand drawn letters inspired by the original Phoenician alphabet which formed the bases for the Latin alphabet.




Lodgify Landing Page
Web design
Landing page proposal for Lodgify the holiday rental software. The purpose of the landing page was to generate new leads which was done by introducing the product with a value proposition, a short explanation of the product and a CTA. Following down from this, a visual of the product was used along with more explanitory text to further illuminate the product and its advantages. Social proof was used to earn trust of new leads and lastly another call to action with a value proposition and sign up form.
Click here︎︎︎ to view the full landing page.
AirAtlas
UX design
AirAtlas, an airline app which promises a fast, easy and intuitive booking process for travellers of all ages.
Click here to view details︎︎︎